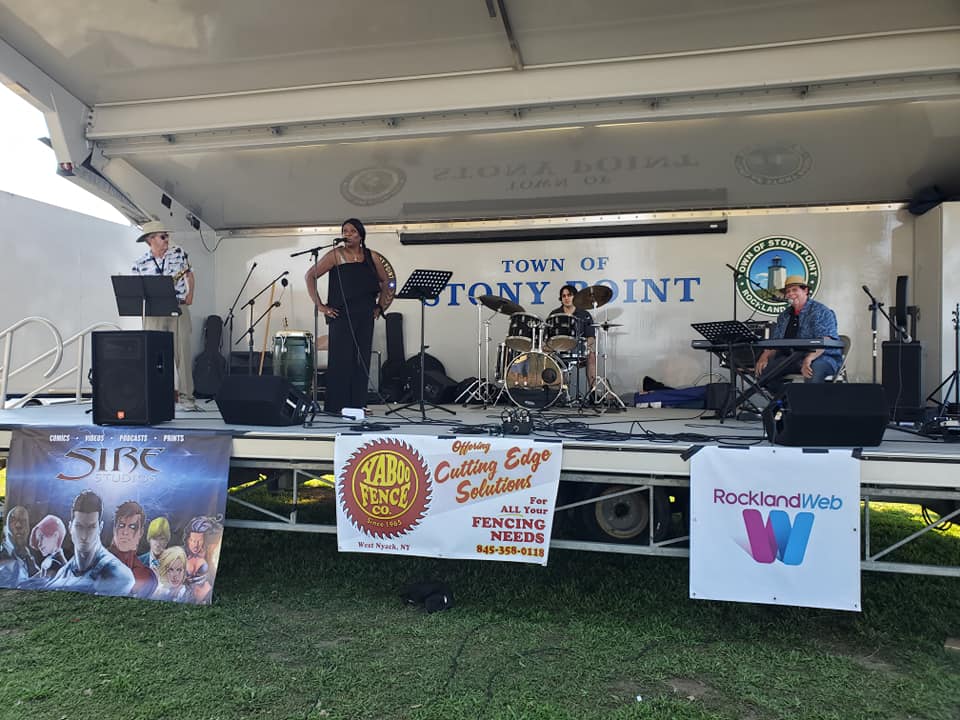 Note: Next upcoming Stony Music Fest is scheduled for July 8, 2023!
SponsorBand creates music fests across the greater Hudson Valley NY. We conduct them in parks (permit acquired from Town), in shopping centers, and at other outdoor music venues.
The typical format:
Multi-hour musical performance, with PA system, amplifiers, performers and their instruments (Guitar, piano, voice, drums, more).
Several bands play throughout the Fest.
Each band is introduced by the MC, and the sponsor for that band is announced and thanked.
Video footage is captured of the entire performance, and edited in post.
The logo for each band's sponsor is placed on the video at the beginning and end of the performance.
The video content is sent to the sponsor, the band, and is posted to:

YouTube
Facebook page
The SponsorBand website
You can exclusively sponsor a band performance, or share the cost with several other like-minded, non-competing brands! We make the connections, and ensure your logo is strategically placed!
Sponsorship starts at just $299 to have your own band play for your brand. If you want a band at a specific location, call us for pricing and band options.
Here's what you get with your SponsorBand Fest Package:
One h.264 video with your chosen band playing at upcoming music fest
Your logo strategically placed during the performance, either digitally or via a physical banner you provide
A verbal thank you to your business, on the video, from the band or the MC at the beginning/end of performance
Video posted to YouTube, FB video, and sent to you as MP4 file
Video shared across our network of FB pages and groups, 50k audience
Ready to get started? Simply fill out the form below, and we'll be in touch!