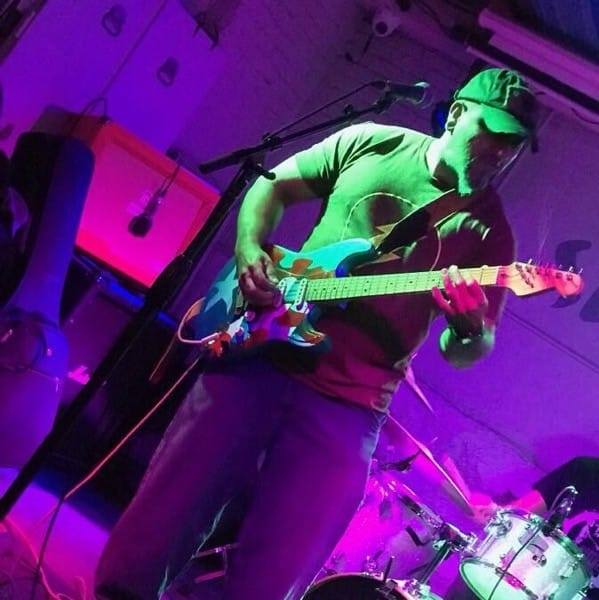 Do you want unique, exclusive content for use by your company, organization, or cause?
SponsorBand can help! Our deep network of musicians and artists can create a performance exclusively for your brand.
And as a premium SponsorBand client, you get some additional perks.
Take a look at the image above, courtesy of the Frank Ocasio Brother Band.
Do you notice the lights?
SponsorBand Premium clients get special attention. We can create a performance with high-end sound and a small light show, that makes performances stand out for your clientele', especially when shared virally across multiple platforms on Facebook, YouTube, Instagram, and much more.
Here is an example, with St. Thomas Aquinas College as sponsor at the 2021 Stony Music Fest:
Imagine this with the band style of your choice: Jazz, Rock, Pop, or Classical. And imagine the performance beginning and ending with a thank you to the viewers of the video: Each another new or returning customer to your company, organization or cause.
We'll create a concert to the specifications of your needs.
Rates start at just $799 per performance. Results? Your brand viewed THOUSANDS of times. Guaranteed. Or your money back.
To learn more, simply fill out the form below, and we'll be in touch. We look forward to working with you.